FEMALE AGENTS ON THE RISE!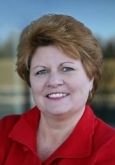 Cindy Nowlin
Currently with two listings, Cindy Nowlin is a happy short sale specialist. With over nine years of experience in the short sale and real estate industry, Cindy has learned the perks and downfalls of the business. Her compassion and generosity continues to motivate her to help all types of homeowners. After a close loved one was impacted by the housing crisis, Cindy has made it a priority to help struggling homeowners regardless of their personal situation. Cindy currently resides in Virginia Beach and serves the communities of Norfolk, Chesapeake, Hampton and Newport, just to name a few. With several years of training and several certifications later, Cindy continues to pursue short sales and make all the difference she can!

Maria Kafetzis
With a extensive background in law and real estate, Maria Kafetzis is a prominent short sale specialist in the community of Plainview, New York. Maria has obtained more then eleven years of experience in the industry and has been practicing real estate since 2006. Maria currently has six leads and has saved hundreds of homeowners in foreclosure. She is multi-lingual, and fluent in Greek, Spanish and English. Maria is a excellent example of what a short sale specialist should be. Her hard work, dedication and loyalty continue to allow her to help others and make a difference.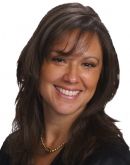 Kenda Seavers
After working for the well-known real estate company, Remax, Kenda Seavers found her interest in short sales and foreclosures. Having four years of experience and eleven offices in Arizona, Kenda makes sure you are her number one priority when it comes to short selling your home. Kenda obtains efferent problem solving skills and is known to be trustworthy, dedicated and professional. She is not only a confident negotiator, but is someone who will be there with you during and after the sale. Kenda's passion and ambition will continue to pave the way to success for her and her clients. Watch out all you Arizona specialists, Kenda has it all!