HOW DOES A SHORT SALE WORK?
Learn Now From the Nation's Leader in Home Short Sales
OFFERING HOME SHORT SALE ASSISTANCE FROM COAST-TO-COAST
Do you feel trapped under your mounting mortgage payments? Have you been looking for a way out of your house payments without the damaging consequences of foreclosure? At EZ Short Sales, our team of short-sale experts can inform you on the process of short selling a home before leading you through the process. Learn more about short sales below, including its benefits and whether or not you qualify, then partner with us and let our short-sale experts do the rest!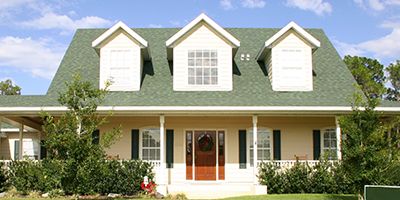 Call us for home short sale assistance if you:
Are struggling with home mortgage payments
Want to avoid damaging your credit score
Feel stuck with an unaffordable mortgage
Want a free home evaluation
Want to change your circumstance without going through foreclosure
HOW CAN A SHORT SALE HELP ME?
A short sale is one option you have when struggling to make your mortgage payments as required. In most cases, if you cannot pay the overdue monthly installments for 3 to 6 months, the lender will initiate the foreclosure process, which involves auctioning or regaining possession of the property. The lender may still sue you for any outstanding debt, even if the amount you owe is more than the property's current value. What's more, the foreclosure will negatively impact your credit score and stay on your record for seven years. It will also be near impossible to qualify for mortgages and other loan products. "So, how can a short sale help me?" you may ask. Let's examine how the short sale home process can help you avoid foreclosure and impact your credit score.
WHO NEEDS SHORT SALE ASSISTANCE?
Short sale assistance is for anyone who cannot pay their mortgages. There are various other solutions, including refinancing the property. You can also get a home equity loan to help offset the outstanding debt. However, when you owe more than the home's value, the best solution is a short sale process, which involves transferring ownership to the homebuyer, who pays the mortgage lender.
BENEFITS OF A SHORT SALE
A short sale on your home comes with many benefits, but the primary purpose is to prevent foreclosure. When you cannot make payments for the house, the lender can reclaim it through a damaging foreclosure process that will leave your credit in bad shape, making it difficult to get future loans and credits. A short sale offers to buy your home and transfer ownership without hurting your credit. Other benefits of a short sale include financial freedom, eligibility for future mortgages and loans, as well as avoidance of foreclosure penalties.
WHAT IS A SHORT SALE?
Short sale assistance occurs when your outstanding mortgage payments are above the value of your home or property. Even if you sell the property, the funds raised won't pay off the outstanding debt. In this case, a short sale can help you transfer ownership of the property and free yourself from any obligations so that you can move on to the next phase. If the bank agrees to the process, you won't be required to pay the remaining balance. You can apply for fix and flip funding to repair the home to reduce the difference between its value and the outstanding debt.
HOW DOES A SHORT SALE WORK?
Since a short sale home is sold for less than the owed amount, it will take some convincing for the lender to accept. The home must also be sold for something close to the outstanding amount for the lender to accept the difference. Primarily, the borrower must file a hardship letter stating why they cannot make the full payments. Most lenders consider a short sale following a sudden health crisis or financial downturn. When your property is designated for a short sale, you can list it on public listings, allowing homebuyers to make a bid. The bids are then sent to the lender to counter or accept the offer. Once closed, you no longer have any obligations to the property, and the lender cannot claim any outstanding balances.
CONVENIENT SHORT SALE HOME PROCESS IN NEW YORK
Are you ready to short sale your home and free yourself from the monthly payments and other obligations? EZ Short Sales is dedicated to assisting clients in Pennsylvania, New York, and Florida to sell their homes with ease. We have many years of experience in the real estate industry and pride in helping homeowners sell their property and avoid foreclosures and other undesirable outcomes. Contact us today to learn more about short sales on your home and other financial solutions.