WE HELP SHORT SELL YOUR HOUSE WITH NO FEES
Are you stuck behind on your mortgage payments with no way of reversing the trend? Want to remove the burden of payments you can't afford, without the penalties of foreclosure? EZ Short Sales is here to help. With leading short-sale specialists spread across the nation, you are certain to find an expert to help you short sell your home, avoid foreclosure, and get back on track. Contact us today to find a short-sale specialist in your area.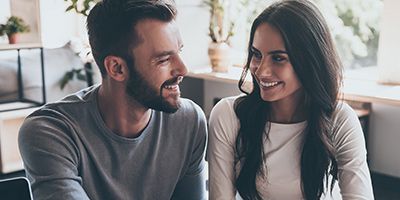 What can a short-sale specialist do for you?
Help you avoid the damaging effects of foreclosure
Negotiate with your lender
Help find a buyer for your home
Save you time, money, and stress
Help you reverse your negative equity position
And more!
FIND A SHORT SALE SPECIALIST
SHORT SALE SPECIALISTS
Homeowners facing foreclosure have options to help protect their credit and relieve the debt that they owe. A short sale, or selling the house for less than the amount owed, may be an option for people who are "upside-down" on their loan or far behind on their mortgage payments. However, negotiating short sale homes can be a complicated process, and many homeowners can benefit from a real estate attorney or a team of Florida, Pennsylvania, or New York City short sale specialists who have experience in short sale assistance.
EXPERT NEGOTIATORS FOR SHORT SALE HOMES
Short sale home transactions begin with the individual homeowner. They will speak with their mortgage lender about options, which can include avoiding foreclosure with a short sell. For lenders, avoiding foreclosure saves them time and money, as they're usually able to recoup more of the loan through this process than through a lengthy foreclosure and eviction process. For homeowners, avoiding foreclosure means that they don't have to wait seven years for another home loan — usually just two.
TRUST THE BEST SHORT SALE REAL ESTATE AGENTS
Closing a short sale successfully means having the right advice from professional negotiators that specialize in selling homes in pre-foreclosure status. These specialists are trained negotiators who will help buyers and sellers agree on a fair market price for the house, then work with the lender for approval. Even if the buyer and seller agree on a price for the home, the bank must approve selling for less than the lien on the house.
SHORT SALE HOME EXPERTS FOR COMPLICATED TRANSACTIONS
If a short sell isn't handled properly, it can cause problems for both the buyer and seller. There may be an additional lien on the home, or the seller may not be able to fully discharge the debt. Or, the lender may ask for a promissory note from the seller while still accepting the sales from the seller. These are complicated financial matters, and if your real estate agent isn't trained in short sell transactions, you need the advice of specialists.
SHORT SALE ADVICE FROM PROFESSIONAL REAL ESTATE AGENTS
Real estate agents that handle short sale homes can help in a variety of ways. First, the agent determines the appropriate listing price for the house using a comparative market analysis (CMA) on the property. Then, the agent can promote the property as a "short sell" listing on the MLS, opening it up to a larger market.
Trained real estate agents can also make the communication between you, the homeowner, and your lending agent easier. Foreclosure can be an unsettling time for the owner, and many people are full of emotion. Short sale specialists are a neutral party that can help negotiate without the cloud of emotion that homeowners are experiencing.
LET EXPERTS HANDLE SHORT SALE NEGOTIATIONS
Short sale specialists help negotiate the best deal for both a buyer and a seller. They'll also help the homeowner collect the right documentation and ensure that all communication is compliant with the lender's terms. This includes tax returns from the homeowner and letters of evidence that details their earnings and assets. Plus, many lenders require a "hardship letter" which explains why the homeowners won't be able to make the payments, the details of their financial condition, and the reason that the homeowner is asking for a short sale.
THE RIGHT SHORT SALE SPECIALISTS
EZ Short Sales employs a vast network of short-sale specialists in NY, FL, and PA. We're a seasoned team of real estate agents and professional foreclosure attorneys ready to negotiate a short sale to avoid foreclosure. We are here to provide short sale education and advice, no matter your situation. Give us a call or contact us online today for expert advice!