WE BUY HOMES
Quick Cash Offers for Your Home in New York, Pennsylvania and Florida
WE CAN HELP YOU GET OUT OF A BIND
Selling a home is stressful enough when you have an extended timeframe — if you need to sell your home quickly, the process can be almost unbearable. That's why we're here to help. At EZ Short Sales, our extensive knowledge of the New York housing market makes us the most trusted, reliable home-buying company throughout the state. We want to make your life as easy as possible, meaning we provide quick cash offers so we can close on your schedule. If you're ready to sell your home fast, call us today to get started!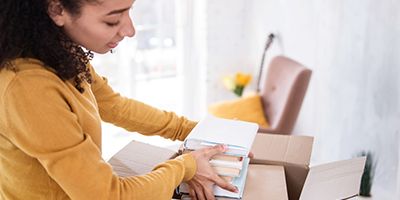 What can you expect when working with EZ Short Sales?
A partnership with the most knowledgeable home buyers in New York
Cash offers on your home
Experts who will work at your desired pace
Avoidance of realtors and realtor commissions
And more!
HOME BUYING TITLE COMPANY
Are you looking for a reliable home buying company to help you sell your house fast? Whether you are relocating to a new city for work or simply selling the home, it is essential to find value for your property. A "sell my house fast" web search will present many options, but not all can meet your needs. You should focus on finding a trusted home buying title company to guarantee the best deal while making the process simpler. This is what we strive to achieve at EZ Short Sales. We are here to offer real cash for your home and help you navigate the process, so you get the best deal.
HOW DO I SELL MY HOUSE FAST?
Selling a home may seem like a simple process, especially when it is a single-family residential property. However, like any other real estate transaction, you might require the services of experienced short sale real estate agents to help you with the paperwork and legal representation (in some states). Without an expert at your side, you may end up paying more in closing costs and realtor commissions or even being forced to make costly repairs before the home is sold. Unfortunately, this can be time-consuming, and there's not enough time if you are relocating to a new city and need the house sold urgently. So how do you get rid of a home you need no more without getting cheated? Here are some steps to help you out:
Do your research – Several home buying companies can offer decent money for your house. Some also offer home equity loans, so you can get fast cash and sell your home's equity. The goal is to compare offers and gather basic information about existing options.
Choose a reputable company – Finding one with a growing reputation requires keen review. You should only trust credible licensed businesses, preferably with many years of experience. If possible, find reviews from past clients and verify them to gather more insights about the company. The goal is to find a reliable home buying company.
Understand the terms – It is advisable to involve an expert to help you navigate the legalities and paperwork involved in selling a home. Various aspects influence how much you will get for the home, including liens and mortgage debts, repair needed, and more. An experienced attorney or real estate agent can help you navigate the terms and complete the required processes.
WE BUY HOUSES
EZ Short Sales can help you sell your home fast without worrying about high realtor commissions, property repair, or daunting paperwork. We buy houses in New York and offer cash so you can move on to the next phase without further delays. Selling your home to EZ Short Sales comes with various benefits as we cover the closing costs and conduct a fair inspection to offer a worthwhile amount for your property. You also get to close on your schedule. Our process is transparent and straightforward; once you contact us, we will schedule a visit to evaluate the home, make an offer, and close once you accept the cash.
WHAT IS A SELL HOME EQUITY LOAN?
Home equity loans offer another way to sell your home fast and get good cash for the property. For instance, if you are yet to clear the mortgage payment on your house, you can sell the percentage (equity) you own. You can involve foreclosure defense attorneys to help you get fair equity and sell it to EZ Short Sales for real cash. The process is swift, with no complicated paperwork required. Home equity is the portion of the property's value (price) that you own. You can sell it and get a loan, which effectively transfers the property to the buyer. If you're in New York, Pennsylvania, or Florida, contact EZ Short Sales today to find out more about selling a home and how we can help.

CALL AN EXPERT AND SCHEDULE A VISIT
If you are ready to sell your home and want the most hassle-free process, the first step is calling EZ Short Sales. When you call our professionals, we will discuss your situation more and schedule an inspection of your home. No need to rush any repairs or maintenance — we're ready to buy as-is!

WE MAKE A CASH OFFER
After evaluating your home, we make you an all-cash offer so you can avoid dealing with bank delays and financing concerns. This also speeds up the process by allowing us to move through closing quicker.

WE CLOSE AND YOU MOVE ON
By covering closing costs and removing commission costs from the equation, we save you money, time, and stress so you can get on with your life!