WE HAVE NEVER MISSED A CLOSING!
PROVEN TO BE THE MOST RELIABLE NATIONAL LENDER FOR FIX AND FLIP AND 30 YEAR INVESTMENT PROPERTY FINANCING.
WHAT TYPE OF REAL ESTATE INVESTOR NEEDS OUR FIX AND FLIP FUNDING?
If you are an investor who is looking to buy discounted, REO or wholesale properties then we have one of the most flexible and competitive loans for you. Consider our Fix and Flip bridge loan the only capital you need.
WHAT TYPE OF REAL ESTATE INVESTOR NEEDS A RENTAL INVESTMENT LOAN?
If you are an investor who is looking to expand your rental property portfolio: 1-4 units such as single family homes, duplexes, triplexes, and quadplexes, then our rental loans are a great option for you. Lock in on a 30 Yr Fixed Rental Loan!
WHAT TYPE OF REAL ESTATE INVESTOR NEEDS A PRE-APPROVAL OR PROOF OF FUNDS?
If you're an investor who doesn't have a property under-agreement, but wants to know exactly what rate and terms you can receive, then find out in two minutes or less.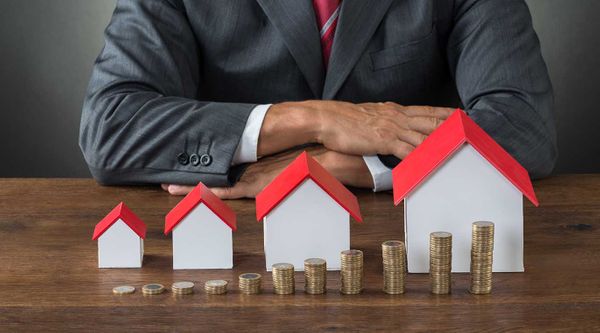 GROW YOUR REAL ESTATE BUSINESS TODAY!
Get approved online in minutes. Call Us At Anytime to Discuss How We Can Help: 212.935.9999
REAL ESTATE INVESTMENT LOANS
RENTAL PROPERTY FINANCING
When working to expand your real estate portfolio, you may find that you struggle to fund your next investment and that seeking financing from a bank is not a viable option. Thankfully, EZ Short Sales can provide other forms of funding that can help make your rental property investment goals a reality. Financing multifamily investment property or homes to flip has never been easier, thanks to EZ Short Sales.
GETTING A LOAN FOR A HOME TO FLIP
Getting a loan for a home to flip can help you to expand your range of property investments with minimal effort on your behalf. EZ Short Sales provides short term loans for investment properties that can help you successfully flip a home. Whatever type of property you're looking to invest in, we can help you source financing for your project.
FIX AND FLIP FUNDING
Fix and flip funding loans from EZ Short Sales provide you with the means of purchasing homes with the intention to fix them and flip them. This funding method provides investors like you with the opportunity to get fast closings for rental properties in any condition. The most common kind of fix and flip funding are hard money loans.
FIX AND FLIP BRIDGE LOANS
Bridge loans can help real estate investors finance the fixing and flipping of a rental property. This kind of short-term loan is secured by real estate assets that are designed to provide an investor with funds as and when they need them. Bridge loans allow investors to fast-track their access to all-important capital.
REAL ESTATE LOANS FOR INVESTMENT PROPERTY
Securing a real estate loan can provide investors with the chance to diversify their portfolio and increase the profitability of their investments. By securing a loan from a private lender, investors can access the capital they need without the long waits associated with going through traditional lenders such as banks. Loans for investment rental properties can be precisely what up-and-coming real estate investors are looking for to push forward their business's operations.
MULTIFAMILY LOAN RATES
A multifamily property is often one of the first kinds of rental properties that investors purchase. Typically, the owner of a multifamily property will live in one unit while renting the rest of the available units to tenants. The loan rates for multifamily properties tend to be slightly higher than single-family properties as a result of the larger investment. EZ Short Sales can help you to acquire the best multifamily loan rates available in the industry today.
HARD MONEY LOANS
EZ Short Sales is a leading provider of hard money loans in New York, Pennsylvania, and Florida. As a private lender, we specialize in helping investors just like you get hard money loans to finance their next investment. Whatever the reason you have for investment, whether you're looking for a home to flip or are planning to increase your rental portfolio, EZ Short Sales can help you gain the funding you require, whether that's bridge loans or hard money. Ready to get started? Contact us today for more information!