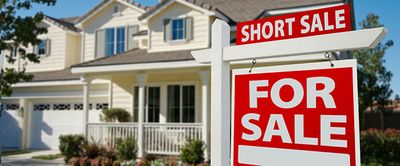 The best way to short sale a home is to hire a short sale agent. A short sale agent not only has the necessary experience, but they often have worked on previous short sale transactions and know exactly what needs to be done to help you short sale your home. Attempting to short sale a home on your own will only lead to unnecessary stress and most likely an unsuccessful attempt at avoiding foreclosure. The first step in short selling is to consult and hire a professional.
WHAT STEPS WILL THE SHORT SALE SPECIALIST TAKE TO SHORT SALE YOUR HOME?
SHORT SALES WORK A DIFFERENT WAY
CALL THE LENDER

The short sale agent will call the lender and find the person responsible for handling short sales.

SUBMIT LETTER OF AUTHORIZATION

You will need to write a letter of authorization to the short sale agent who is selling the home on your behalf. The letter should include the property address, your loan reference number, your name, the date and the agent's contact information. Your short sale agent can help you draft this letter.

PRELIMINARY NET SHEET

This is an estimated closing statement and shows the price you expect to receive for the home. This sheet also shows unpaid loan balances, late fees, real estate commission and payments due. Your short sale agent will be able to prepare this for you because it is quite complex and requires some industry knowledge.

HARDSHIP LETTER

The hardship letter explains how you got yourself into the financial turmoil and why you are facing possible foreclosure. For example, loss of income due to circumstances that are outside of your control such as loss of a job due to lay off, illness or injury.

PROOF OF INCOME AND ASSETS

This discloses to the lender all of your income and assets. It is important to be honest about your saving accounts, other properties, current incomes and anything of tangible value.

COPIES OF BANK STATEMENTS

This goes hand in hand with proof of income and assets.

COMPARATIVE MARKET ANALYSIS (CMA)

This is often prepared by your short sale agent who is familiar with the current conditions in your neighborhood. A CMA will show prices for similar homes in your neighborhood, including which ones are active on the market, pending sales and the ones that have been sold in the past six months.

PURCHASE AGREEMENT & LISTING AGREEMENT

Once your short sale agent has found a potential buyer, the lender will want a copy of the offer and the agreement.
IF EVERYTHING GOES WELL…
The lender will approve your short sale. As part of the negotiation, you might ask that the lender not to report adverse credit to the credit reporting agencies, but they are under no obligation to accommodate this request. Credit report status is not always negotiable, therefore a short selling your home may still affect your credit, although not as badly as foreclosure.