ARE YOU FACING FORECLOSURE? WE CAN HELP WITH A FREE CONSULTATION!
We understand that the foreclosure process is tremendously intimidating to navigate. If you have been served with a summons or complaint and feel like there's no way out, the foreclosure attorneys at EZ Short Sales are here to help. When you partner with us, we take on the responsibility of negotiating with your lender to help you avoid foreclosure. If you're looking for the best representation in your foreclosure case, call us today to get started!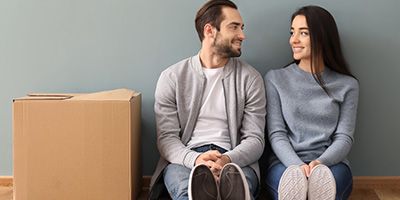 WE CAN HELP YOU AVOID FORECLOSURE WITH THE FOLLOWING SERVICES:
Short Sales
Deed in Lieu of Foreclosure
Loan Modification
Loan Forbearance
Loan Repayment Plans
WHO ARE FORECLOSURE ATTORNEYS?
Foreclosure attorneys are defense attorneys dedicated to helping homeowners prevent a foreclosure on their property. These attorneys have profound knowledge and experience in mortgage laws and know your rights. They can help you avoid foreclosures or negotiate fair deals, considering that you have been paying and acquiring more equity on the property. Nonetheless, not all attorneys can help you stop foreclosure on your home. It is still essential to find a trusted, specialized, and experienced lawyer with a high success rate in preventing foreclosures. Some of the hallmarks of reliable foreclosure defense attorneys include:
Growing market reputation
High success rate
Experience in the field
Verifiable portfolio
Credible licensed law firm/business
HOW TO PREVENT FORECLOSURE
There are various ways to prevent a foreclosure on your home. It is recommended to contact your mortgage lender as soon as you realize you won't make the monthly payments. You can also take a home equity loan and use it to offset the payments. However, if there's no way to make payments, the only viable option is to transfer ownership, which may involve a short sale specialist if the home's current value is below the outstanding mortgage debt.
There are two things to focus on if your ultimate goal is to prevent foreclosure:
WHAT ARE YOUR OPTIONS TO AVOID FORECLOSURE?
If you have a rental property, you can consider refinancing the mortgage for lower interests and payments you can make. However, if you have a single-family house, selling it can free you from any further legal obligations to the property. A foreclosure is a process that involves issuing a letter with a 120-day grace period. This comes after failing to make payments for at least a couple of months, so you have time to research your options and determine the best way to prevent a foreclosure. Knowing your options is key to ensuring financial freedom and a fair deal, especially if you have paid for several months before your financial crisis.
GET A STOP FORECLOSURE ATTORNEY
This cannot be stressed enough. Mortgages, insurance, and law matters are best handled by an experienced lawyer, considering the mortgage lender will deploy their best attorneys to ensure they make the most profit from the situation. Consequently, it is essential to find trusted foreclosure defense attorneys that can help you understand your situation and existing solutions. If you choose to sell the property, you will need reliable homebuyers to offer a fair assessment and price for the home. You can even apply for a fix and flip loan to repair and improve the property's value pending its sale.
EXPERIENCED MORTGAGE FORECLOSURE ATTORNEY IN NEW YORK
How can I sell my house fast? Can I prevent foreclosure? How much will a foreclosure defense attorney charge? These are just some of the questions we receive at EZ Short Sales. Our goal is to help homeowners sell their property and get a fair deal. If you face foreclosure on your home, you have the right to get an attorney to explore your options and prevent the damages to your credit. EZ Short Sales offers to buy your home, facilitate a short sale, or provide financing options based on your needs. Contact us today to learn more about foreclosures, short sales, home equity loans, and more.